Popularly known as the land of the duchess, where one can soak themselves into the delectable aroma of pastries and cupcakes oozing sweetness and is irresistible to take a bite from. Well, the Netherlands is all about liberalism and contemporary lifestyle. The people are proud of their culture and the long-enduring freedom of Dutch culture is world-renowned. Let's peek into the cultural heritage of this magnificent country! 
Arts and paintings
The history of Dutch paintings and art is world known and eternal. Certainly among the most revered are those of Rembrandt van Rijn and Vincent van Gogh. Rembrandt, became a master of light and shadow, a technique reflected in his landscapes as well as such portraits as his monumental group portrait now known as Night Watch. Van Gogh was a powerful influence in the development of modern art which left people awestruck and stupefied. 

Social customs and food
Those legendary wooden shoes, tulips, and laces, Dutch culture is all about celebration and festivities mixed with modernism. From their culinary delicacies comprising hard cheese and mouth-watering filled pancakes along with spice cookies and their signature banket to their malted barley-based varieties of spirits, Dutch culture is all about dwelling in royalty and lavishness.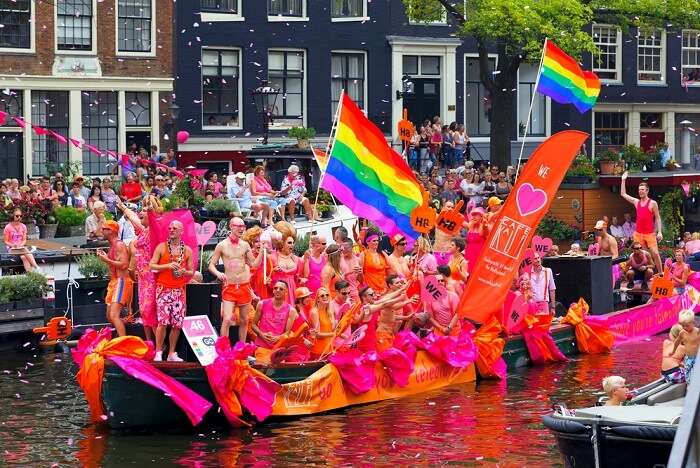 Literature and performing arts
The country's performing arts and literature is invigorated and embolden. The National Ballet at Amsterdam and the Netherlands Dance Theatre at The Hague are internationally acclaimed. The International Film Festival Rotterdam is the country's leading film festival, and some prestigious musical events include the World Music Festival at Kerkrade and the North Sea Jazz Festival at Rotterdam are well noted.
There are not enough words to stipulate the beauty and diversity of the Dutch culture. The famous Amsterdam canals to luscious tulip garden with people smiling all over and the sheer nobility and richness of this small yet beholder of humongous traditionalism is a sight to watch and travel for all who desire to experience the flamboyancy of this Dutch country.