Started in 1970, Airbus Industrie was a joint European venture to compete against Boeing and now it is a revered company producing military and civil aerospace products of high quality. Now it is known as Airbus dominating the entire European airspace market and in the world. With about 10,000 different models of aircraft, Airbus is currently registered with the Netherlands and traded in Germany, Spain and France. Apart from commercial airlines, Airbus also has passenger airlines along with military aircraft. So, let's look at the three top airbus planes one by one-
1. Airbus A350
Airbus A350 is a very efficient and promising aeroplane favoured by passengers. It is a favourite choice over the past years in any airline's fleet. It is fuel-efficient and has twin engines to recommend it's usage for passenger travel. The long-haul aircraft does not produce a lot of sounds and still is powerful with a much lower cabin altitude. The exceptional plane is perfect for higher humid conditions and fares well in rough weathers. With taller ceilings and bigger windows, it is a great modern aeroplane with attractive passenger comfort features like mood lighting, entertainment systems and Wi-fi. It is accentuated with a tail camera for surveillance and better safety measures while piloting it. The economy class seats have a 3 – 3 – 3 wearing arrangement with much wider cabins, giving more room to stretch out for passengers.
Airlines with Airbus A350 in their fleet are Qatar Airways, Japan Airlines, Qatar Airways, Lufthansa, Cathay Pacific and Singapore Airlines. It is among the top passenger aeroplanes one should favour when travelling or booking tickets the next time.
2. Airbus A220
The A220 is another example of amazing technology and advanced designs of Airbus. It is among the top passenger planes to look out for the next trip. The plane structure is roomy despite the small size of the aeroplane. The seat count is also somewhat around 100 for passengers to travel. It is equipped with the newest attachments for the comfort of passengers like ambient lighting etc.
Airlines that have Airbus A220 in their airline fleet are Delta, airBaltic, Swiss, Korean Air, Air Tanzania. It is reported that Air Canada, Air France is supposed to book the airline Airbus A220 in their fleet.
3. Airbus A380
This double-decker beauty is a wonderful passenger plane to experience and is among the top developments by Airbus. The production of A380 will be halted by Airbus due to low sale amount for, the next few years. It is quite a big aeroplane for companies to make a profit from it but it a force to be reckoned with. The aeroplane is pretty smooth in movement and is quiet with less sound. It passes turbulence much better than the corresponding similar planes. The windows are quite small with an extra cavern-like lower deck. The boarding and deplaning process with so many passengers is also bothersome and time-consuming to manage for the staff and airport. The comfort level is also high in this Airbus A380 model aeroplane.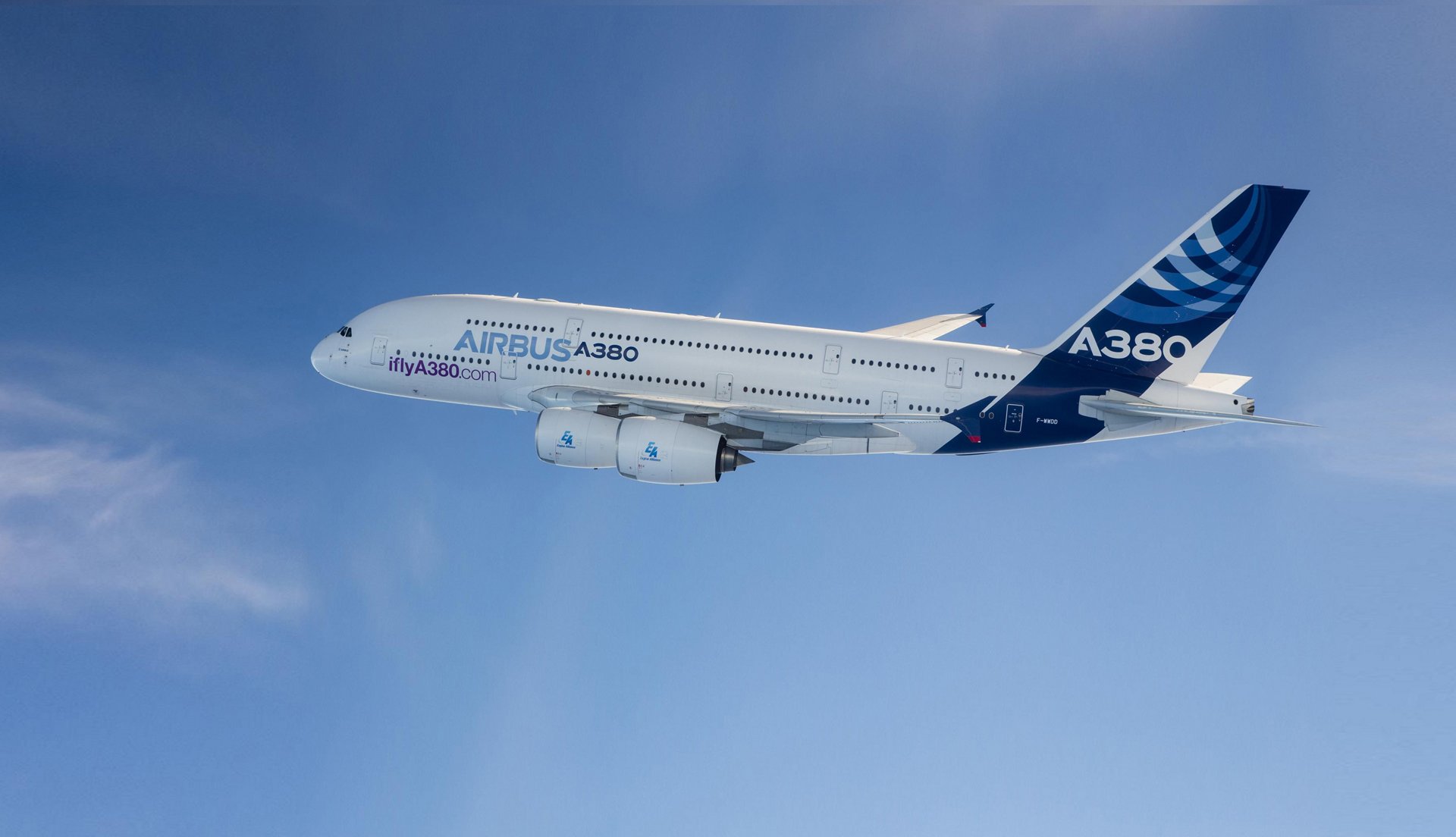 The airlines that have their air fleet equipped with Airbus A380 model are British Airways, Lufthansa, Air France, All Nippon Airways, Etihad, Emirates, Qatar Airways, Singapore Airlines, Thai Airways, and Qantas.
Airbus is an excellent aircraft producing company that has many outstanding aeroplanes under production, that is preferred by commercial airlines. It stands at the pinnacle of the aircraft business with second-most highest sales, for it's the premium quality of aerospace products.